We have come a long way
Our
History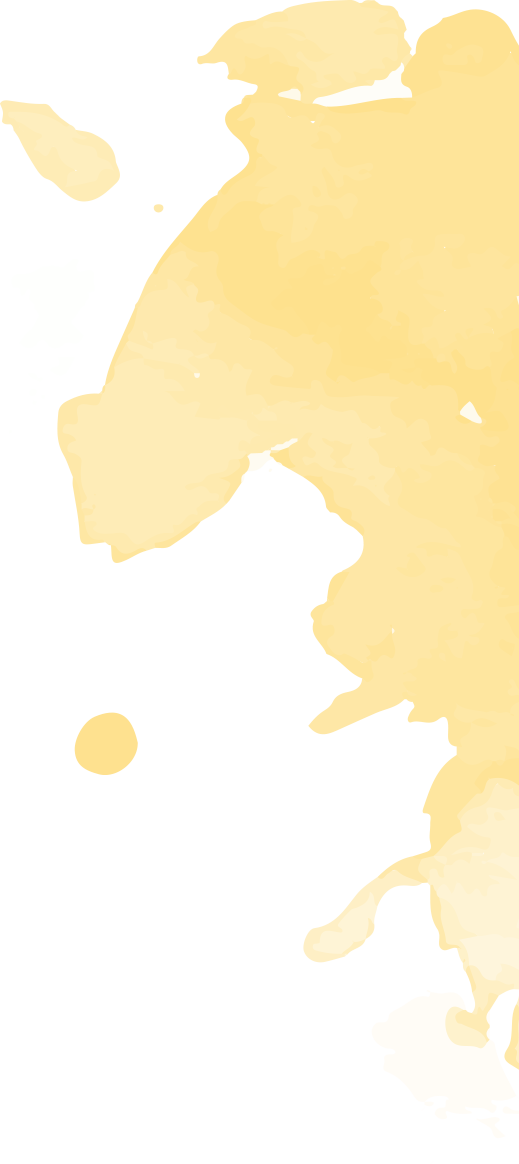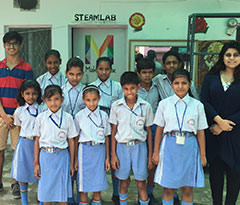 Our First Learning Space
Dr. Ruhi Foundation school located in the Slums of Noida serves the children of people who make all those shiny buildings. Our small Learning Space lets them experiment with 3D Printing, Electronics, and Programming with a Bit of Physical Fabrication.
The learning space has impacted nearly 100+ Children year on year and helped them build skills required for the future.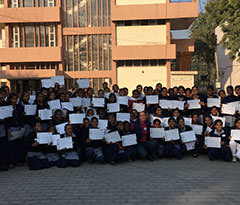 India's Largest Ideathon
Can a child who has no formal education in innovation, does not even know English, and went to a rural school innovate? This was the question we set out to answer, gathered a 1000 girl children, from various slum clusters of Karnal, put them in a Stadium, and showed the global innovations
4 hours later what emerged were amazing ideas, that over a weekend were built by 100 of these children, showing how powerful they are in their ideas, thinking and learning, creating the steps to form our first Government Partnership Learning Space.
The Kalpana Chawla Abhinav Prayogshala
Stepping into our next milestone, We opened a Learning Nook located in the beautiful city of Karnal, Haryana and since Kalpana Chawla came from this city, we called it Kalpana Chawla Abhinav Prayogshala.
Located inside a school for Hearing and Speech Impaired, and open to Public, the Karnal Learning Space impacted nearly 2000 children from all walks of life. Learning 3D Printing, Python Programming, Building Machines with Lego and other STEM Technologies. Eventually the model was adopted into a national program called Atal Innovation Mission by NITI Ayog.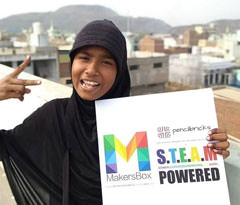 Learning Space at Pencil Bricks
Pencil bricks runs a learning nook in the slums of Ahmadabad, and we partnered with them to create a self-motivated learners nook. The Space purely digital impacted nearly 50 children, with programming, hardware and problem solving skills
Over time the Children have taken over to be mentors and to run it for the next generation, giving an example of how learning spaces can inspire people to be self-motivated life long learners, and how they can adapt critical thinking to find solutions for localised problems.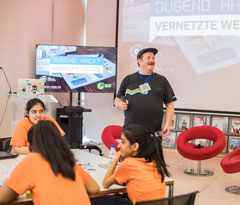 Partner event with Jugend Hackt (Germany)
Inspiring school children to use hardware and software together to solve problems, whether it is about agriculture data to automate farming, to helping farmers make more effective decisions using data.
Students from various schools of Delhi and Kolkatta came together with mentors from MakersBox and Jugend Hackt (Germany) to build these solutions.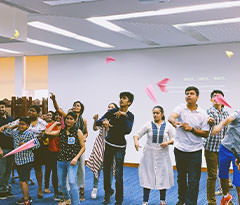 Mela at the American Centre
The STEM Stimulus is all over the world, and our hack-a-thon that lasted 2 days at the American Center, New Delhi as a part of their Mela showed how Problem Solving can be done even without tools.
The Children attending this 2 Day workshop were given a task to solve social problems, and form groups. Some of them visualised the solution as a story to tell and some drew flowcharts, to made paper mocks. The early stages of STEM and a window into how Education and Right Mentoring can make problem solving fun.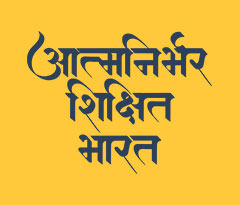 Formal Launch of MakersBox Foundation
MakersBox foundation has been carved into a Seperate Section 8 Company with permission from the Government of India, to enable it's focus to become accellerated. Over the Last 5 Years our journey has involved various projects, and now it is time to give shape to a structured approach to take our programs nationwide.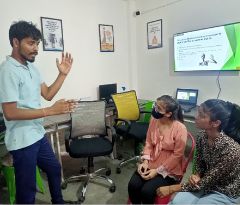 Our First Learning Nook is Open
Over the last 2 years as schools were shut and there were limitations on mobillity, MakersBox Foundation was waiting for the world to settle in, before it opened it's first Learning Nook. On 01 June 2022, we opened the Doors to our First Learning Nook, located in the Urban Village of New Delhi, called Jaitpur. The Nook caters to students from in and around the villages of Jaitpur, Badarpur, and Madanpur Khadar, and holds regular classes for 3D Printing, Arduino and IoT Programming, as well as Story Telling with Lego Kits, providing children with 21st Century Skills and STEM Education.